Sixaola Short Period Seismograph/ Accelerograph¶
Welcome to the documentation page for Sixaola, the best short-period instrument in the world.
This is an online tutorial to help you get your Sixaola up and running. It is meant to give you an overview of all common Sixaola configuration options.
In this manual we will cover data flow modes, networking and troubleshooting.
Questions? Contact the OSOP support team at support@osop.com.pa.
Click here to return to the OSOP website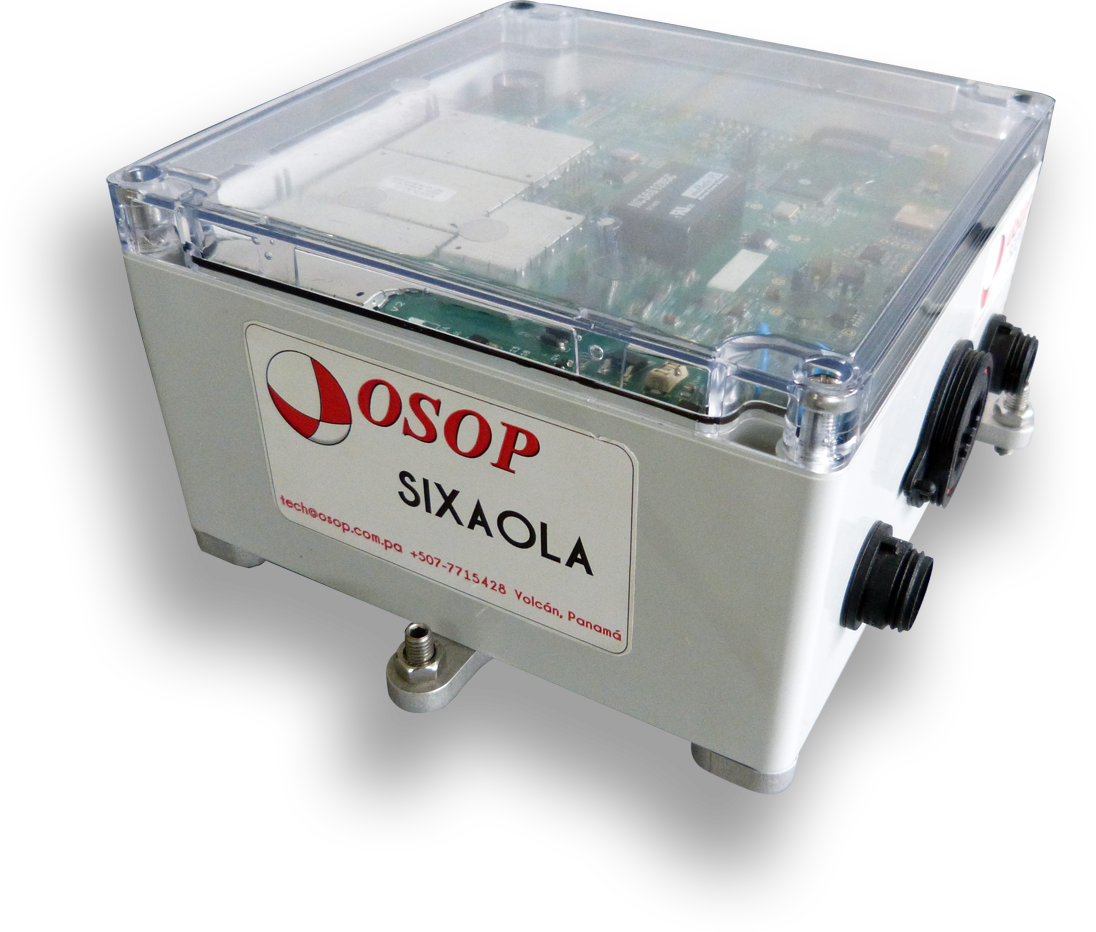 The latest software version: 18.04.02 (Sixaola3/4)
The latest firmware version: 3.3.1 (Sixaola3); SX-2-2.10 (Sixaola4)
Documentation version: November 12th, 2019
Hardware, software and firmware Change Log - Sixaola
Quick Start Guide¶
For a fast and easy way to make your Sixaola work, see our Quick Start Guide:
How to Visualize the Waveforms¶
Technical Support, Warranty and Contact¶