The Raspberry Shake was designed and built by OSOP, S.A.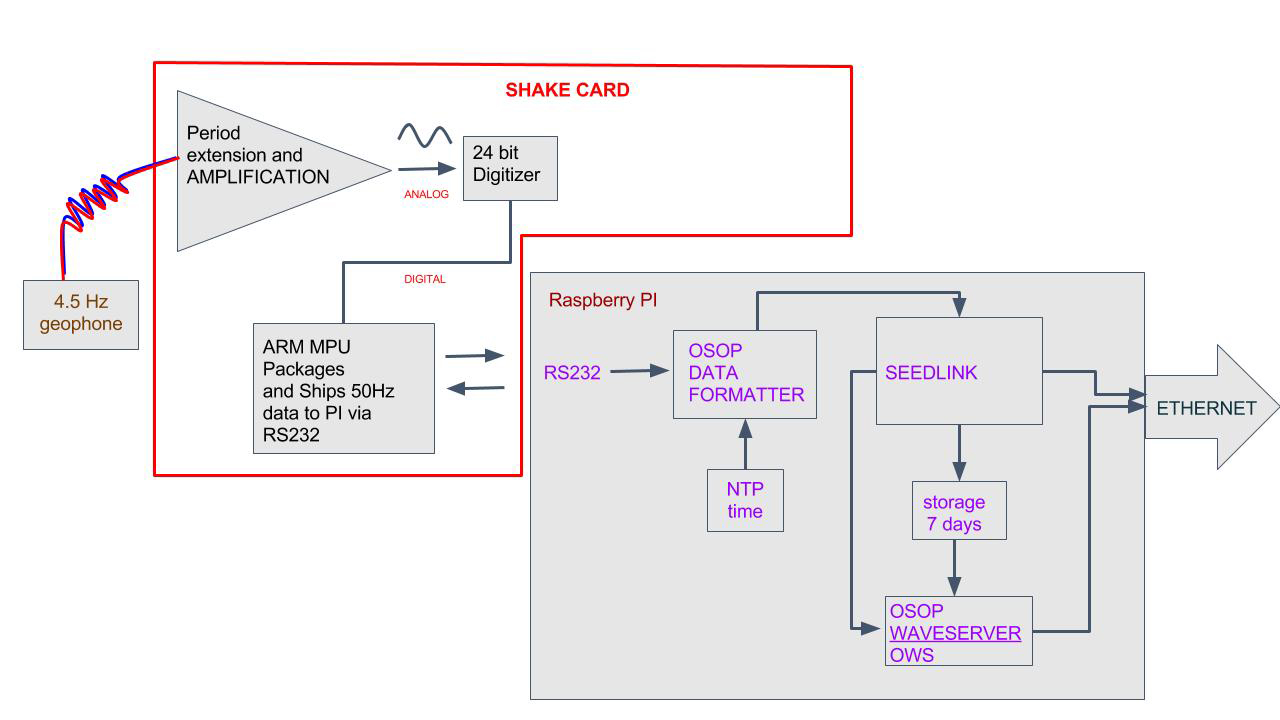 Storage is now user configurable and can be much longer than 7 days, which is the default. Raspberry Shake is also Wifi compatible.
The Raspberry Shake 1D, 3D and 4D velocity channels have flat frequency responses from ~0.5 Hertz (2 seconds) to 80% Nyquist, or ~40 Hz.
See below to download a nominal instrument response file for your Raspberry Shake in SeisComP XML, RESP and/ or dataless SEED formats. If you have data forwarding turned on, then an instrument response file for your specific shake can be downloaded in XML format by clicking on your Raspberry Shake's station icon at StationView.
The instrument response files are provided below in 3 formats:
Modern seiscomp-xml format for use with SeisComP3 and SeisComPro
RESP for use with Earthworm (AQMS, Earlybird, Hydra), PQLX, SQLX, SEISAN
dataless SEED
In the Raspberry Shake, data packet time stamps are done using Network Timing Protocol (NTP) time. Timing quality is +/- 10 ms for all products. To give you an idea what this means, consider an earthquake's P-wave traveling at a very fast 6000 m/s. With an uncertainty of +/- 10 ms, this translates into a location uncertainty of only +/- 60 meters. For lower P-wave velocities, the uncertainties diminish. This uncertainty is well within a reasonable margin of error for locating earthquakes.
Click here for even more timing details: NTP and GPS timing details.
Click here for details on using the USB GPS antenna available for purchase at our shop: GPS Antenna
The Raspberry Shake 1D and Raspberry Boom have been thoroughly tested with 3 Model B and less so with the other models in this list:
000[d,e]: Model B, 000f and other modules that lack mounting holes are not supported

00[10,13]: Model B+

a[01040,01041,21041]: 2 Model B

9000[92,93],920093: Zero

a[02082,22082,a32082]: 3 Model B

9000c1: Zero W

Zero WH
The Raspberry Shake 3D, 4D, Raspberry Jam and Raspberry "Shake and Boom" supported modules:
00[10,13]: Model B+

a[01040,01041,21041]: 2 Model B

a[02082,22082,32082]: 3 Model B

The software would run on all of the RPis listed for the 1D, but the form factor is for the 2/3 Model B only.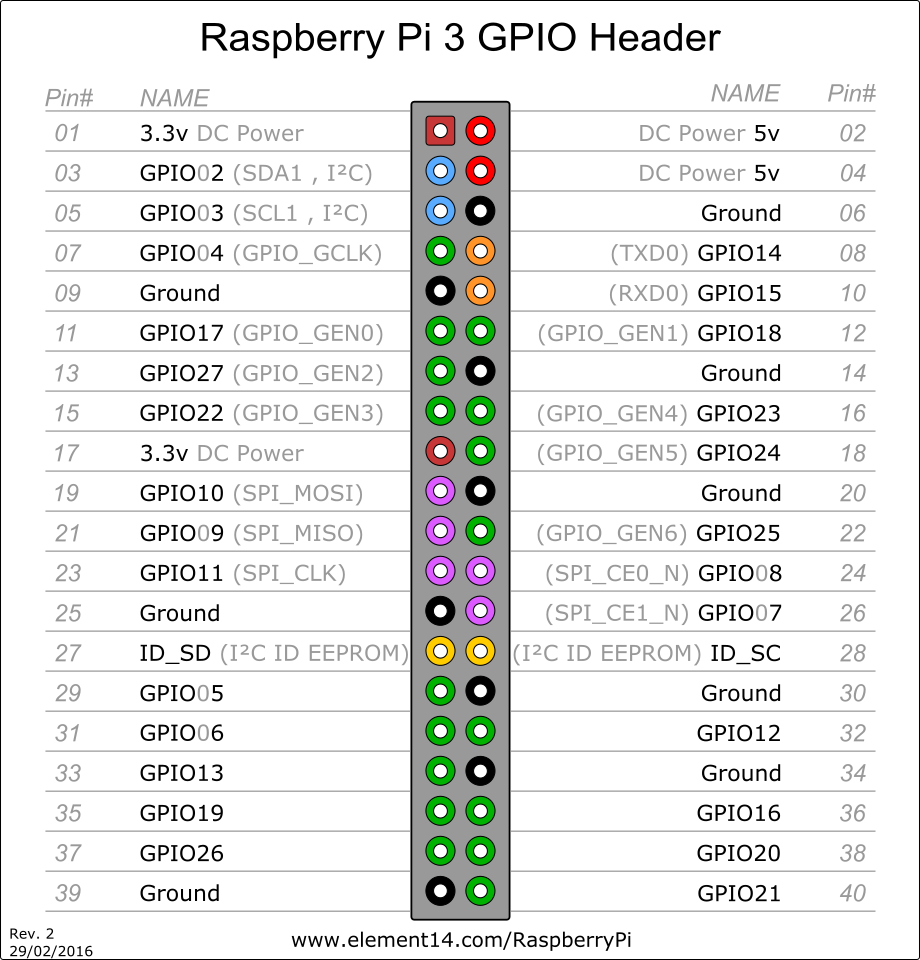 The Raspberry Shake board ("hat") sits on pins 01 through 26. So GPIOs and grounds on pins 27 to 40 are easily available to endusers for other applications. The Raspberry Shake does not, however, use all of the pins from 01 to 26. The following pins are used:
02,04: 5v
06,09,14,20,25: Ground
08,10: Tx/Rx
15: RESET
17: 3.3v
All other pins are available for use. Some have specific functions such as pins 27 and 28, but the others can all be used for general purpose or their specific functions.
Note
The header on the Raspberry Pi computer is the same for the Model B+, 2 Model B, 3 Model B, Zero, Zero W(H).